Mid-American Conference Postpones Fall Sports Season
---
The Mid-American Conference announced Saturday that its 12 member schools will postpone all scheduled fall contests, as well as MAC Championships, due to continuing concerns related to the COVID-19 global pandemic.
The Council of Presidents unanimously voted to take this action with the health and safety of its student-athletes, coaches and communities as its top priority.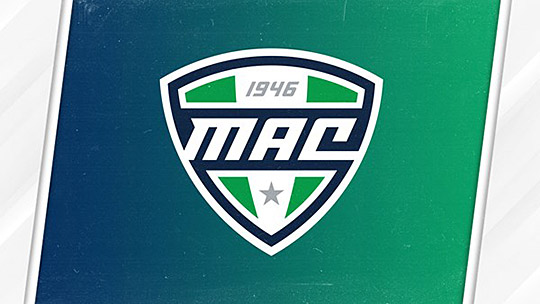 As a result, The University of Toledo's men's and women's cross country, football, women's soccer, and women's volleyball programs will prepare to compete in the 2021 spring semester.
At this time, there have been no decisions made regarding winter sports.
The MAC has begun formalizing plans for the 2021 spring semester. The conference will continue to consult with its Medical Advisory Panel and will monitor developments surrounding the pandemic with state and local health officials, the Centers for Disease Control and Prevention, World Health Organization, and governmental entities.
"Given what we know about preventing the spread of the virus — maintaining social distance, wearing a mask and hygiene measures — we determined that postponing fall sports was the best decision to protect our student-athletes and the rest of our campus community," said UToledo Interim President Gregory Postel. "Unlike classroom, residence hall and campus settings, the field of competition does not allow for the necessary safety precautions critical to our Rocket Restart plan."
"This is an incredibly difficult day, but the health and safety of our student-athletes no matter what the sport has always been our top priority and will continue to be," said UToledo Vice President and Athletic Director Mike O'Brien. "There are simply too many unknowns for us to put our student-athletes in a position that is not clearly understood. We will move forward and provide the best opportunities for our student-athletes so they can build upon and enhance their educational experiences."
Information will be forthcoming regarding plans for the 2021 spring season, as well as options for season ticket holders who have already paid for their tickets.