UT to mark International Overdose Awareness Day this week
---
The University of Toledo is joining others around the globe to raise awareness, reduce the stigma of drug-related deaths, and remember those who have died or suffered permanent injury because of drug overdose, and stimulate discussion about overdose prevention and drug policy.
"No community is immune to overdose; it is time to change the way we look at drug-related deaths. Opioid abuse, addiction and overdoses affect families of every socio-demographic group," said Dr. Amy Thompson, interim associate vice provost for faculty affairs and co-chair of the UT Opioid Task Force. "Our research, education and service activities can help make a difference in the state of Ohio, as well as the nation."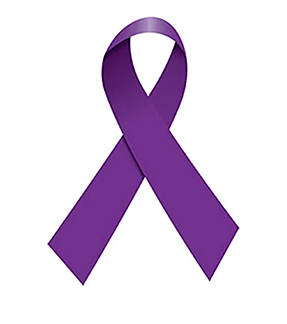 In 2014, nearly 80 percent of drug overdose fatalities in Ohio were caused by opioids.
In 2003, there were 296 opioid overdoses in Ohio. In 2014, that number rose to 2,202 deaths. On average, three people die each week from overdoses in Lucas County.
"Have the conversation with your friends and family and spread the message that overdose is a problem affecting every community, including Toledo," said Thompson, professor of public health and director of the Center for Health and Successful Living. "We need to educate individuals on treatment and recovery services. Realizing that addressing substance abuse and addiction is difficult, the recovery process is a journey that needs great strength and commitment."
"In order to help solve this problem, we all have to work together," said Dr. Linda Lewandowski, dean of the College of Nursing and co-chair of the UT Opioid Task Force. "In addition to treatment services, prevention efforts are key. We need widespread education about safe, appropriate pain management, safe prescribing practices, and safe storage of pain medications at home."
For International Overdose Day Aug. 31, members of UT Rocket Wellness, UT Outpatient Pharmacy, UT Medical Center and the UT Opioid Task Force will pass International Overdose Awareness Day ribbons across campus to invite the University community to show its support and use the hashtags #OverdoseAware and #EndOverdose on social media to boost awareness. Ribbon distribution will begin Wednesday, Aug. 29, and continue through Friday.
In November 2017, UT President Sharon L. Gaber created a task force to address the opioid epidemic. The committee's goals include identifying and coordinating current research, education and community service that UT faculty and students are engaged in; meeting with community and government leaders to strengthen partnerships; and identifying possible funding sources to support future collaborative projects. Read more here.
To find out more about International Overdose Awareness Day, visit overdoseday.com.