UT to host naturalization ceremony Sept. 16
---
The University of Toledo will celebrate Constitution Day with a naturalization ceremony Friday, Sept. 16, at 11 a.m. in the Law Center McQuade Law Auditorium.
During the ceremony, 18 people will be sworn in as U.S. citizens by Judge James R. Knepp II of the United States District Court for the Northern District of Ohio.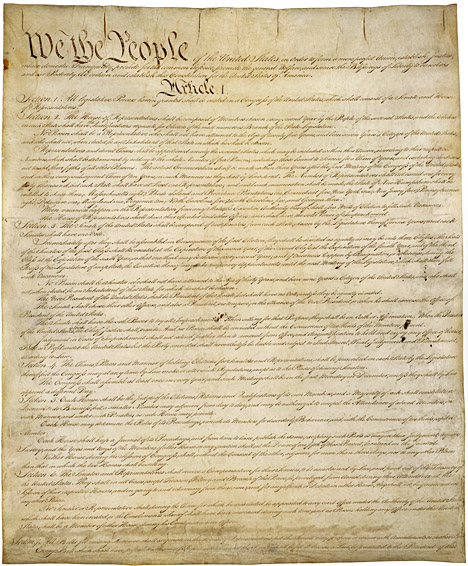 Immigrants, who are 18 and older, are eligible to become U.S. citizens and qualify for naturalization after being permanent residents for a minimum of five years. Those married to a U.S. citizen and who meet all the other eligibility requirements can apply after being a permanent resident for a minimum of three years.
"This is an important event where our campus community celebrates with these individuals as they achieve their goal to become a U.S. citizen," said Diane Miller, associate vice president of the Office of Government Relations. "Hosting a naturalization ceremony in conjunction with Constitution Day is a great opportunity for the University to honor the history of our country."
Constitution Day is annually observed in America to commemorate the formation and signing of the Constitution of the United States on Sept. 17, 1787.
The event's featured speaker will be Tracey Hidalgo, regulatory coordinator for UT, who moved to the U.S. from Trinidad and Tobago in 2004 to pursue her undergraduate degree and became a naturalized citizen in 2013. Hidalgo serves UT's international student population with their immigration needs in the Office of International Student and Scholar Services.
UT President Sharon L. Gaber will provide a welcome, and Kayleigh Burden, president of the Student Bar Association, will conduct the opening of the court.
Student Government President Amal Mohamed will recite the New Colossus, and
Student Government Vice President Cameron Forsythe will lead the Pledge of Allegiance.
The UT Concert Chorale will perform "The Star-Spangled Banner" at the event, which is sponsored by the Office of Government Relations and the Center for International Studies and Programs.