ABC News veteran to share inspiring story Sept. 21
---
University of Toledo will host John Quiñones — ABC News veteran, anchor for 20/20 and Primetime, and host of the popular series "What Would You Do?" — Thursday, Sept. 21, at 6 p.m. in Doermann Theatre.
The event marks the first of this year's Jesup Scott Honors College Distinguished Lecture series, and is being supported by the Honors College, the Division of Student Affairs, and the Office for Diversity and Inclusion.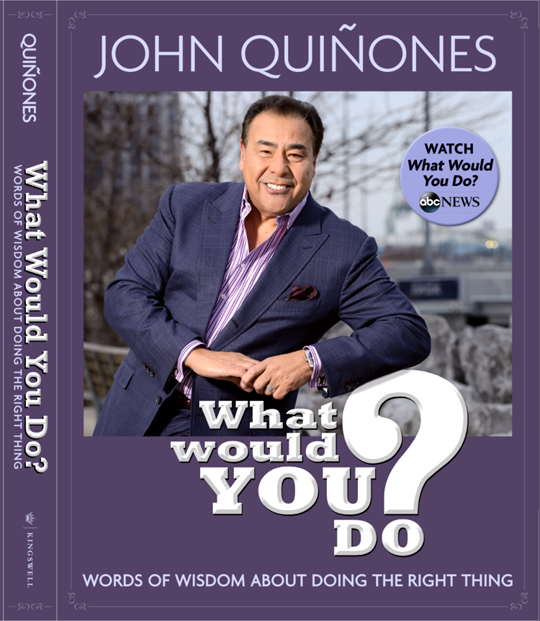 Quiñones has emerged as an inspiring keynote speaker, combining his moving life story with a wide-ranging career in TV journalism that has spanned more than three decades. Titled "A 20/20 Vision for America: Building Bridges, Not Walls," his presentation at UT will touch on his odds-defying journey, celebrate the life-changing power of a college education, champion the Latino American Dream, and provide thought-provoking insights into human nature and ethical behavior.
"We're extremely pleased to have John Quiñones speak here," said Dr. Michele Soliz, assistant vice president for student success and inclusion. "Based on his incredible journey, I'm sure many of our students will draw on his personal stories and professional advice to aspire to their own successful career through obtaining their degree at UT."
Born in San Antonio in 1952 to a Spanish-speaking family, Quiñones did not learn English until he began school at age 6. When he was 13, his father was laid off from a janitorial job, so his family joined a caravan of migrant farm workers. They traveled to Traverse City, Mich., to harvest cherries, and then later picked tomatoes near Toledo. It was here that his dad challenged Quiñones to choose education over a life of manual labor.
Thanks to the federal Upward Bound program, Quiñones prepared for college and eventually earned his master's degree from Columbia University's School of Journalism. Among numerous accolades, Quiñones has received a Gabriel Award for a poignant report that followed a young man to Colombia to reunite with his birth mother after two decades, a CINE Award for a report in Israel about suicide bombers, and an ALMA Award from the National Council of La Raza.
Tickets for this event are free and are available through the Office of Multicultural Student Services at 419.530.2261 or the Honors College at honors@utoledo.edu or 419.530.6030.