UToledo to Host 2019 Great Lakes Planetarium Association Conference
---
The University of Toledo will welcome nearly 200 people from around the world this week for the 2019 Great Lakes Planetarium Association Conference.
The Great Lakes Planetarium Association is the largest professional planetarium organization in the United States.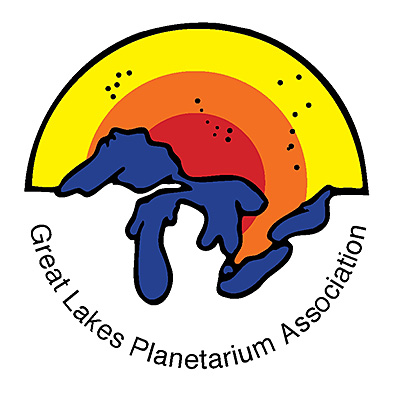 The conference, which is from Wednesday, Oct. 23, through Saturday, Oct. 26, will feature Dr. Robert Dempsey, UToledo alumnus and NASA flight director at Johnson Space Center's Mission Control, who will speak Thursday, Oct. 24, at 2:15 p.m. in the Thompson Student Union Auditorium.
Dempsey, who received a master's degree and Ph.D. in physics from UToledo in 1987 and 1991, will give a presentation titled "The Making of a Mission." He will discuss the process that the NASA Mission Operations team goes through in developing a mission, starting from a high-level request to perform a few tasks and how it evolves into the detailed mission that people then see.
"I often joke that NASA really stands for Never Absolutely Sure of Anything, but this talk will illustrate how flexible the operations team needs to be as they develop a detailed mission, including adapting to problems and changes in priority as we go along," Dempsey said. "After years of detailed planning, we then conduct a significant amount of training in the hopes that the mission goes smoothly. I will use the 20th International Space Station assembly mission in 2010 to illustrate these facets."
The Great Lakes Planetarium Association, which was established in 1965 and offers membership to all individuals connected with the operation of planetariums regardless of geographic location, is a professional organization dedicated to supporting astronomy and space science education through planetariums. Members come from more than 30 states and four countries, and many work in public and private schools, universities and museums.
The last time UToledo was selected to host the conference was in 1977.
"It's a tremendous honor to host the 2019 Great Lakes Planetarium Association Conference," said Alex Mak, associate director of UToledo Ritter Planetarium. "It is rewarding to be recognized by our peer group as an institution that is living up to the high standards of the association. For me personally, it is very rewarding to have an opportunity to give back to the planetarium community, which has had such a huge influence on my life and career."
Participants include 20 vendors representing the United States, Germany and Japan who demonstrate their equipment.
Three additional UToledo alumni are returning to campus for the conference. They are:
• Waylena McCully, who graduated from UToledo with a bachelor's degree in geography in 1994 and works at Staerkel Planetarium in Champaign, Ill. She also is the president-elect of the Great Lakes Planetarium Association;
• Bradley Rush, who graduated from UToledo with a master's degree in physics in 2011 and works for Spitz, one of the largest manufacturers of planetarium projectors in the world; and
• Johnathan Winckowski, who graduated from UToledo with a bachelor's degree in physics in 2018 and is the planetarium manager at the Besser Planetarium in Alpine, Mich.
The association is an affiliate of the International Planetarium Society, National Science Teachers Association, and Immersive Media Entertainment, Research, Sciences and Arts.