Graduate and Professional Program Fair Slated for Oct. 30
By Staff : October 24th, 2019
Looking to advance your career? Want to learn more about continuing your education? Stop by the Graduate and Professional Program Fair Wednesday, Oct. 30.
The event will take place from 2 to 6 p.m. in the Thompson Student Union Auditorium.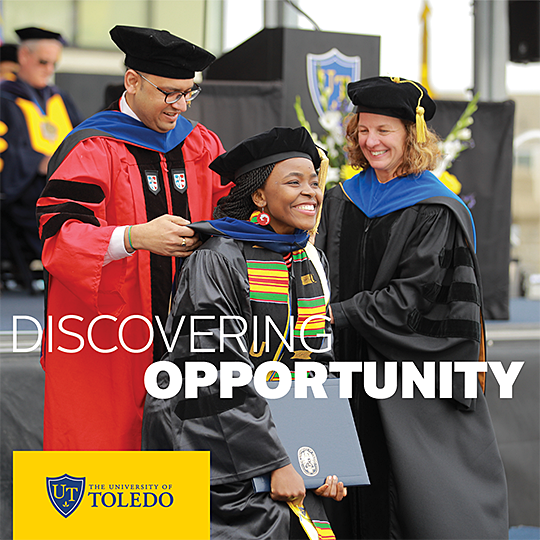 Attendees can meet with representatives from colleges and programs; learn ways to fund graduate education; and start the graduate program application process.
On hand will be representatives from all UToledo colleges: Arts and Letters; Business and Innovation; Engineering; Health and Human Services; Judith Herb College of Education; Law; Medicine and Life Sciences; Natural Sciences and Mathematics; Nursing; Pharmacy and Pharmaceutical Sciences; Graduate Studies; Jesup Scott Honors College; and University College.
Go to the Graduate and Professional Program Fair website and register.
The first 100 to attend the event will receive an application fee waiver; J.D., M.D. and Pharm.D. applications not included.
For more information, email graduateinquiry@utoledo.edu.