Catholic Studies Lecture to Discuss Women Priests
---
"I permit no woman to teach or to have authority over a man; she is to keep silent," according to St. Paul in the Bible (1 Timothy 2:12).
In the modern age, this thousand-year-old scripture is being challenged in many Christian denominations.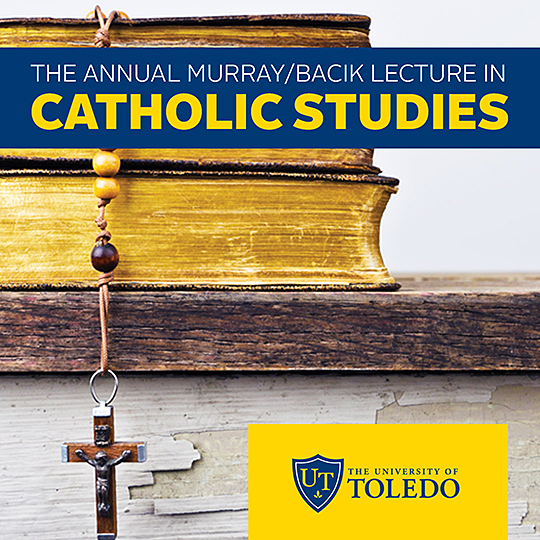 The University of Toledo Annual Murray/Bacik Lecture in Catholic Studies will tackle this question. The presentation titled "Should Catholics Have Women Priests?" will take place Wednesday, Nov. 6, at 7 p.m. in the Law Center McQuade Auditorium.
Dr. Peter Feldmeier, the Murray/Bacik Professor of Catholic Studies at the University, will be the speaker.
"My hope is that people coming to the lecture become informed on the complexity of the issue, its arguments for and against, and perhaps even come to their own conclusions," Feldmeier said. "While it is something of an in-house debate in Catholicism, it ought not to be imagined as merely a Catholic issue."
It also is a cultural issue: Should feminism as it is being advanced in the larger culture be advanced in religion?
Feldmeier said he and Dr. Yonatan Miller, director of the UToledo Center for Religious Understanding and assistant professor of religious studies, pondered the Catholic Church's investigation on the possibility of ordaining women as deacons. The conversation moved to the priesthood itself and how Catholicism has responded to the challenge — or failed to respond.
Presented by the UToledo Center for Religious Understanding, the free, public lecture will be followed by a dessert reception.
For more information, email cfru@utoledo.edu.