Health Information Administration B.S. Core Courses Certified
---
It's official: All 15 online classes in The University of Toledo's Health Information Administration Program have received national Quality Matters certification.
Two more online classes in the program recently received Quality Matters certification: Ambulatory Clinical Classification Systems and Services, and Integrative Capstone Experience.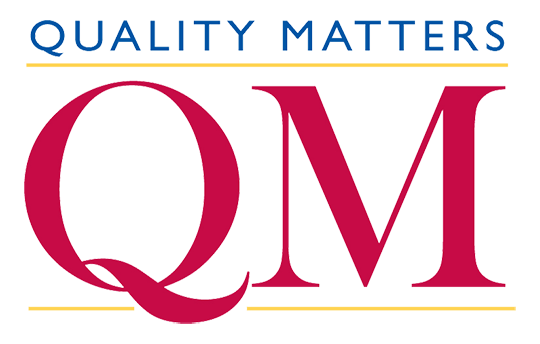 That means the UToledo Health Information Administration Program for a bachelor of science degree is the first undergraduate program at the University to have all core courses certified by Quality Matters.
"We are so proud to have another online degree program with all required courses certified by Quality Matters," Dr. Barbara Kopp Miller, dean of University College, said, noting classes for a master of arts degree in recreation administration were certified last year. "Our faculty are ensuring their online classes meet the nationally recognized Quality Matters peer review process so they are delivering the best online courses for UToledo students."
Marie Janes and Nilgun Sezginis, senior lecturer and associate lecturer in the School of Population Health, respectively, have been working on receiving this distinction for the online classes in the Health Information Administration Program since 2016. To date, their program has the most Quality Matters-certified classes.
Janes said the Quality Matters certification demonstrates the program has the correct level of teaching materials, course expectations are clear, and the curriculum produces learning outcomes that can be measured.
Sezginis, who also is a doctoral candidate in the UToledo Health Education Program, said, "The students are receiving the best quality education and learning opportunities because we are making sure that all of our courses are meeting national standards."
The University has 95 online courses certified by Quality Matters. Janes with eight classes and Sezginis with seven courses have the most individual course certifications.
Quality Matters is a nonprofit organization that provides standards for courses and program review to support quality assurance goals. A recognized leader in quality assurance for online education, its mission is to promote and improve the quality of online education and student learning nationally and internationally through the development of current, research-supported and practice-based quality standards and appropriate evaluation tools and procedures.
The organization also provides recognition of expertise in online education quality assurance and evaluation along with professional development in the use of rubrics, tools and practices to improve online education.
Official Quality Matters course reviews coordinated through UToledo Online are conducted by a team of certified peer reviewers who teach online and have been trained and certified by the organization.
The review process centers around the application of the Quality Matters Higher Education Rubric. The standards outlined in the rubric were developed and are periodically revised based on research and established standards in the fields of instructional design and online learning.
Any UToledo faculty member interested in learning more about the official Quality Matters course review process are encouraged to visit UToledo's Does Quality Matter?