Submissions Sought for 2022 Health Science Campus Artist Showcase
---
The University Libraries is calling for submissions for the 2022 Health Science Campus Artist Showcase at the Mulford Library. Each year this exhibit showcases visual art from faculty, staff and students in the health sciences at The University of Toledo. 2022 marks the 17th year of the show.
Submissions are accepted from faculty, staff and students affiliated with the Health Science Campus, The University of Toledo Medical Center and pharmacy and health science faculty, staff and students on Main Campus.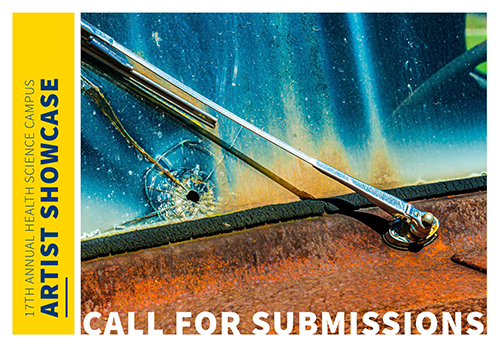 Original artwork in a variety of media, genres and forms are accepted, including, but not limited to, paintings, drawings, photography, sculpture, pottery, glass and mixed media. Artwork does not need to adhere to any specific theme.
"This is an opportunity for those in the health sciences to showcase their creative sides and share their artistic gifts with the UToledo community," Jodi Jameson, chair of the artist showcase, said. "Art has healing powers by bringing people together and lifting spirits up – something we could also use during these challenging times of the ongoing pandemic."
Submissions open on Monday, Nov. 29, and are accepted until Wednesday, Jan. 19. The 2022 HSC Artist Showcase will open on Monday, Feb. 21, and run through Wednesday, April 13, at the Mulford Library. There will also be a Virtual Gallery available for viewing for those unable to see the show in person.
Instructions and an online form for submitting artwork to the HSC Artist Showcase can be found at libguides.utoledo.edu/hscart/submission. If you are unable to submit your work via the online form, please contact Jodi Jameson (jodi.jameson@utoledo.edu) to make alternate arrangements.